---
Upper Center - Hover Descriptions
---
Hover (not click) your mouse over the control to read the description.
Note: No reason to click the hotspots. It will just return you to the top of this page.
Just hover without clicking to use this page properly. When done just close the window
---
This area includes the tachometer, upper switch panel system (water, nitrous and carbon dioxide systems), Halon fire control, ignition cutoff, Electrical control of pnuematic parachute launch system, oil/coolant temps and wideband O2 meters, and intercooler temperature monitoring system.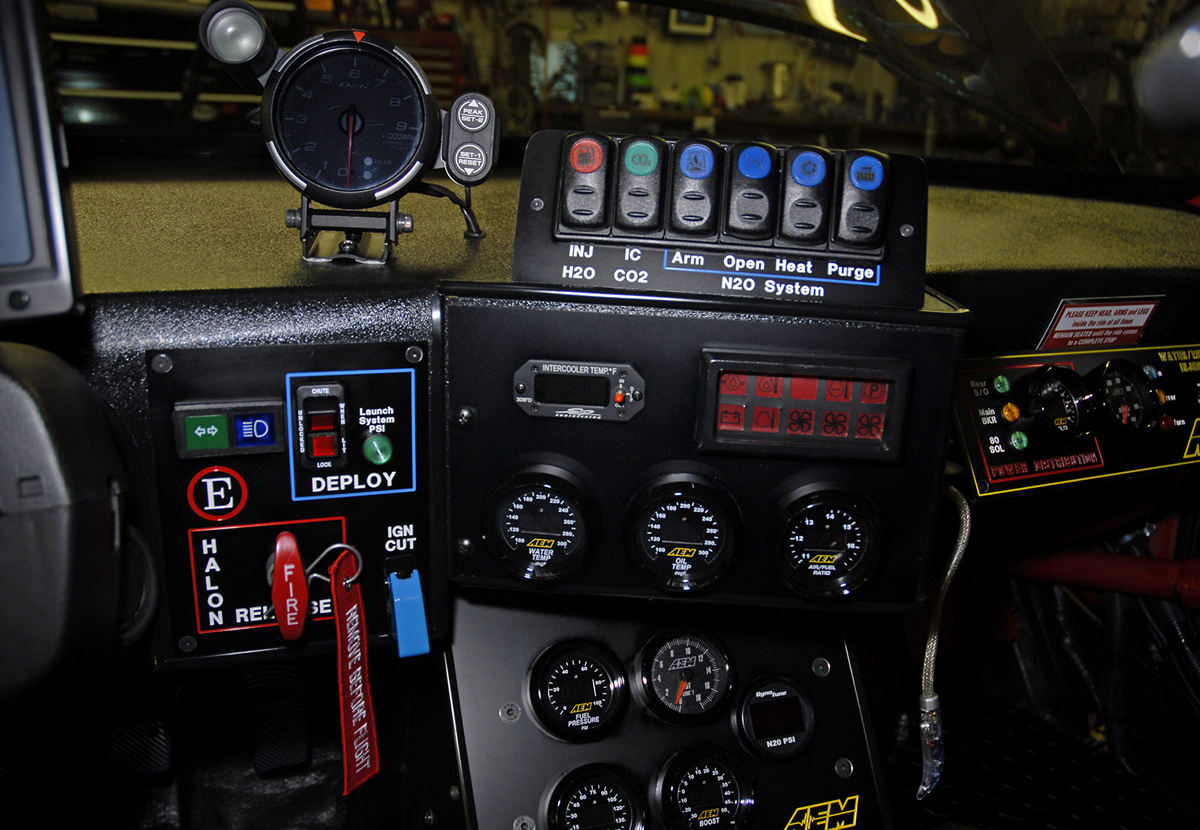 Alternate view, click for larger size in new window.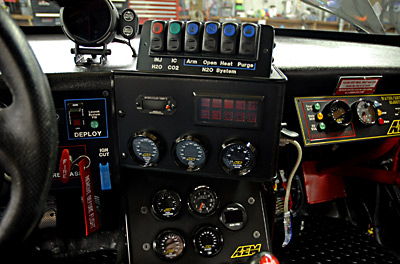 If you reached this page from a link or search engine outside of the NW3S Racing Pages:
CLICK HERE to go to the main pages and menu.
All Images are © NW3S Racing
Duplication Prohibited without Permission
nw3s.net 2007-2013