This area is the left side of the steering wheel.
Launch controls (clutch switch, fuel override, anti-roll), fuel gauge and progressive shift light system.
Also seen is the TopHat style high visibility LED system (left side up by windshield). This is visual indication
for driver of hydraulic line-lock (brakes) system position such as power and lock status verification.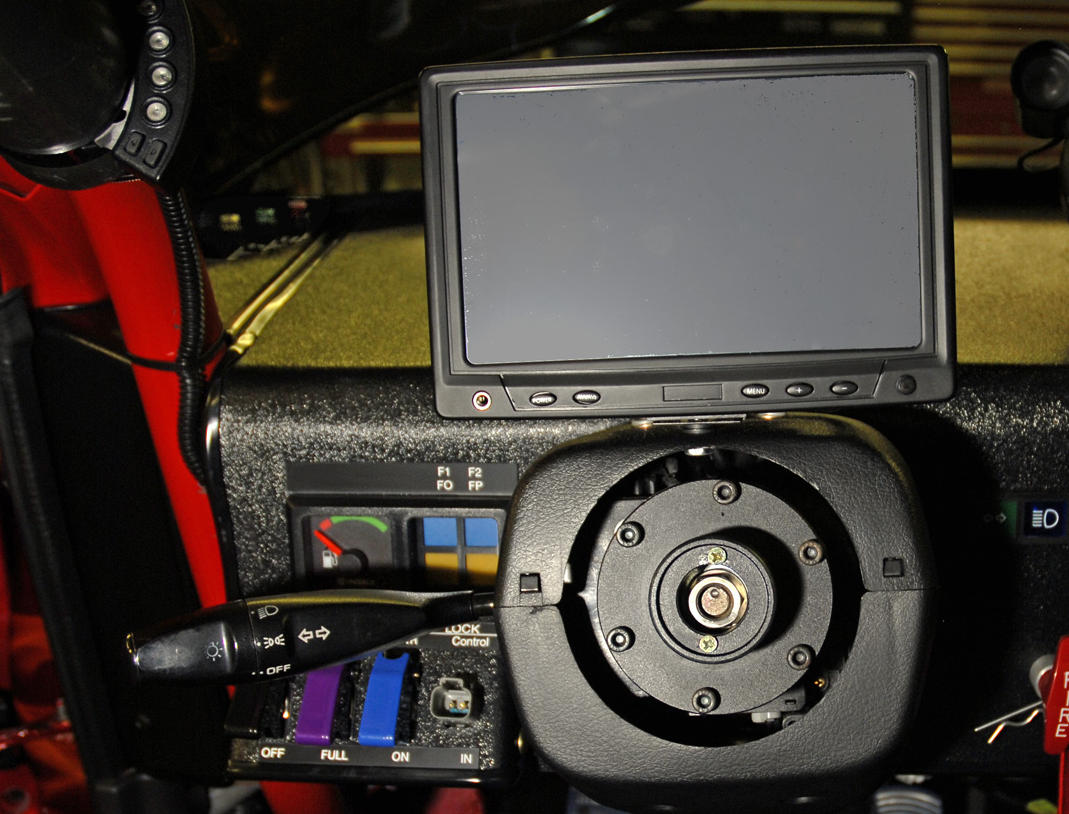 Launch controls below.
Clutch Safety Override, Line lock (Brake Hyd. Lock for Anti-Roll), Fuel Controller Override
Steering wheel is plugged in here to allow for Line-Lock Release at the wheel
Click image below to see in larger format.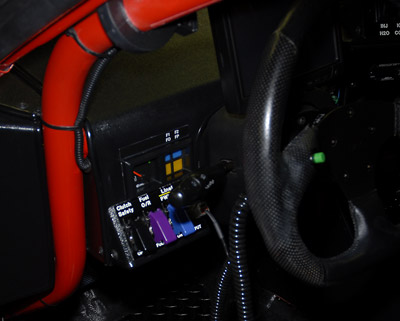 If you reached this page from a link or search engine outside of the NW3S Racing Pages:
CLICK HERE to go to the main pages and menu.