---
LOWER RIGHT - Hover Descriptions
---
Hover (not click) your mouse over the control to read the description.
Note: No reason to click the hotspots. It will just return you to the top of this page.
Just hover without clicking to use this page properly
---
This is the voltage center for monitoring the 12vdc system of the car (Left Side)
and gives a fast visual status of the electrical system.
The Right side is the AEM Water/Methanol Injection system and monitor.
The monitoring array below has the flowmeter and indicator lights
plus the progressive controller settings through the front panel.
The tank and AEM 200psi pump assembly are in the rear passenger area.

Hover over each to see each description.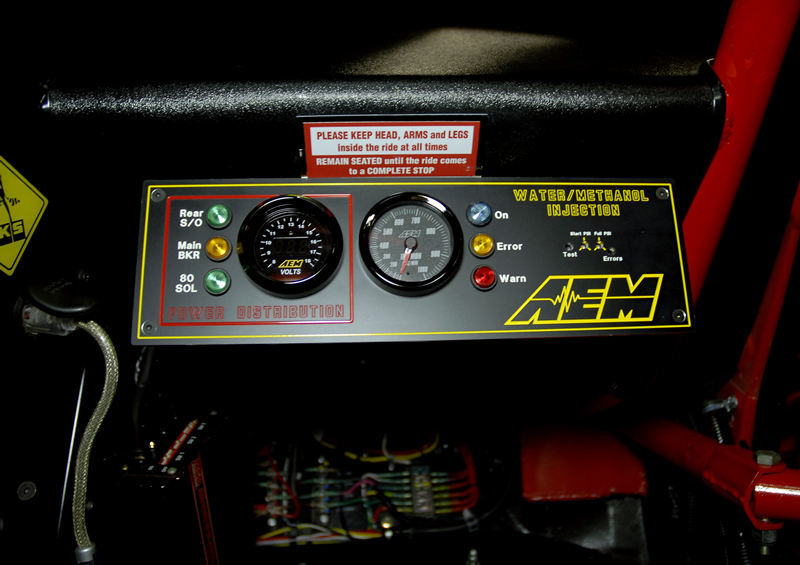 If you reached this page from a link or search engine outside of the NW3S Racing Pages:
CLICK HERE to go to the main pages and menu.
All Images are © NW3S Racing
Duplication Prohibited without Permission
nw3s.net 2007-2013