The on-board communication system is a UHF two-way radio. The transceiver is a 40W, 99 channel Midland 450-470MHz range radio. We also use a handheld portable to communicate to the car. We operate on a private channel and can go simplex (standard) or if need be, repeater for distance.
We have plans for the engine control system telemetry via this system as well but for now have not completed the telemetry radio link up. Perhaps when we get time we will complete this software and layout.
This system has the ability to telemetry via the radio the engine system parameters up to 300 miles.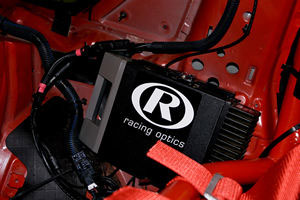 40W Midland UHF transceiver trunked unit mounted behind the driver seat.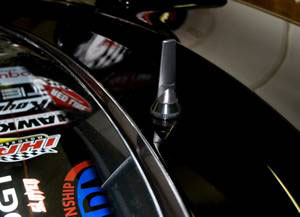 UHF antenna as mounted on the trunk lid just behind the rear window.