COOLING
With this much power it is critical to have a very efficient and effective cooling system. Our system can maintain optimum operating temperatures at all phases included back to back all-out 1/4 mile runs and constant dyno WOT runs.
We have never overheated.
We use a dual pass aluminum radiator, no thermostat, and deionized distilled water with 1 bottle of Redline waterwetter.
We use a Setrab 920 oil cooler with twin fan packs (inside look at the install on the right). The fans come on automatically once oil temperature reaches 205 degrees F.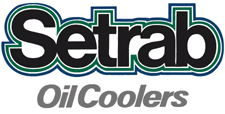 In addition to this there is also a Fuel cooler in the trunk. Also a Setrab and includes a fan pack (more in the "fuel" section of this website section). This helps to keep the fuel cooled and is in the return path to the fuel cell.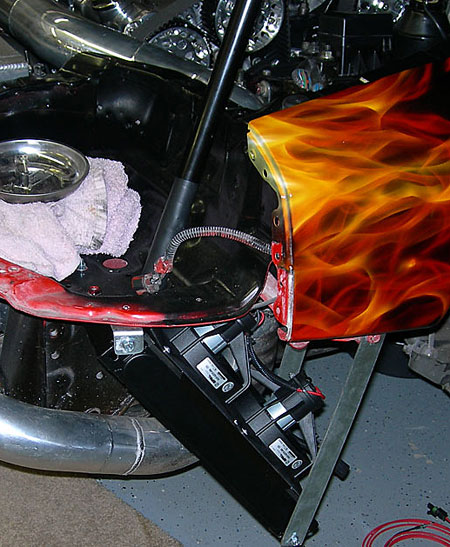 Radiator Fans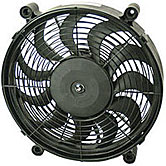 We use two high output Derale cooling fans at the radiator. These are pusher style and push air through the radiator rather than pull. The main fan maintains 190-205 degrees F and the 2nd fan quickly brings temps down under 205 should it be needed. Fans are shut down once speed exceeds 60mph.
These fans each require 30 Amp breakers so they have thier own specific power buss.
All fan systems (radiator 1 & 2, oil cooler, fuel cooler) are automatic with the ability to over-ride inside the cabin when desired. Automated control is accomplished via the AEM engine management system.