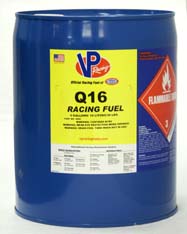 5 gallon lined fuel cans are very convenient.
This is what we carry in the trailer for race gasoline supply.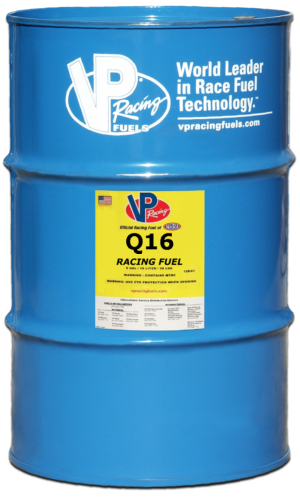 For high octane race fuel we use VP brand Q16. This is a leaded fuel.
We find it has all the qualities of the C16 race gasoline (117 octane) but the oxygenation really adds to it's performance. More fuel flow is needed due to the oxygenation but it is worth it.
About the only down side of this racing gas is the cost. VP fuels are considered by many to be the very best or champagne of fuels. The cost of Q16 is currently about $16-18 USD per gallon (about $85 per 5 gallon can or $950 per 55 gallon drum).
Some interesting basics on race gasoline and other race fuels HERE