For our suspension struts we chose the TEIN FLEX system. It is one of the best out there in quality and performance for track suspensions.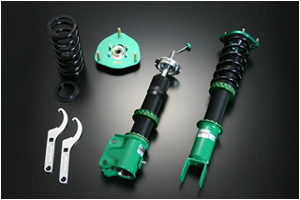 These are fully adjustable from 0-16 in stiffness which allows us to dial in our suspension very accurately.

While this system also has an EDFC system (control front and rear settings from in the car) we did not install that option because we do not need to change the settings on the fly on a car set up for 1/4 mile drag racing.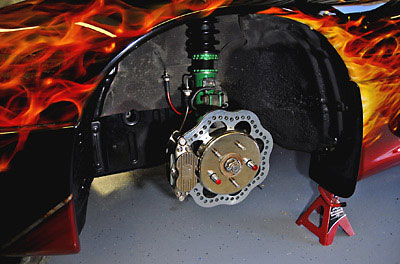 Shot of the front tein flex strut on the car