The main brain of the car is of course the ECU (engine control module). We use the AEM Engine management system. This controls not just the entire engine timing, fuel, cooling, and everything else but does the nitrous system, launch controls (anti-lag and two-step timing retard), turns fans and other things on/off based upon temperatures, and much much more.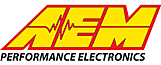 The parameters from this ECU are also put out to the 8" LCD touch screen above the steering wheel and in front of the driver. This means that we can view just about any engine or vehicle parameter at any time. Changing the screen for a different driver or different run, purpose, or track is 1-2-3 and the parameters displayed is adapted.
As far as we know, we are the only race car to ever do parameter monitoring and layout this way!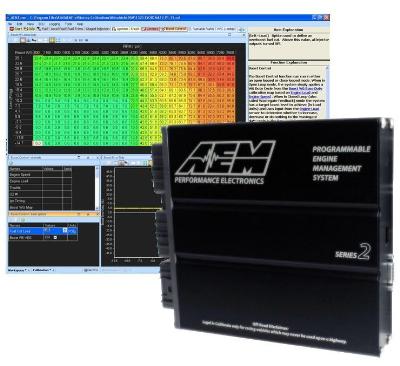 The replacement of the factory ECU is the first step in setting up any car for serious horsepower and racing (or any kind). The flexibility it provides is extremely important as well as all the other parameters needed for complete car control.
We have a laptop also plugged into the ECU which further gives us long time logging abilities. We log / record many engine parameters at most all times.